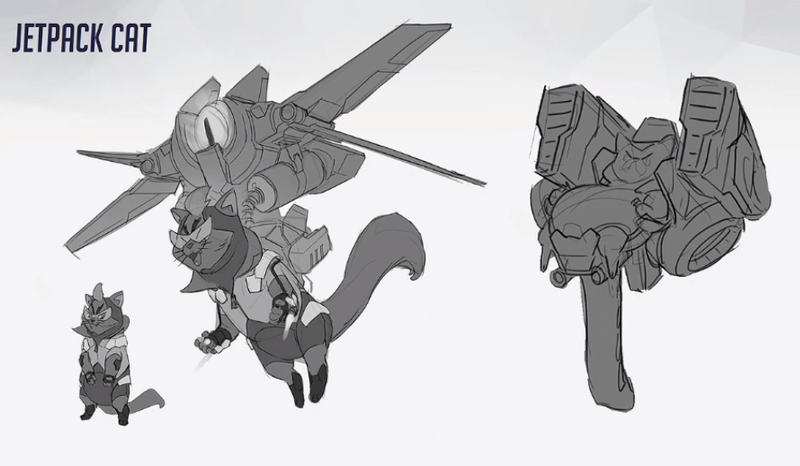 Right here is idea artwork of legendary scrapped Overwatch hero, Jetpack Cat. Throughout a BlizzCon panel about Overwatch's formative days, recreation director Jeff Kaplan and artwork director Arnold Tsang talked extra about his origins, saying that they had been making an attempt to determine how far was too far with reference to character designs.
"We tried a robotic monkey. We tried a crocodile!" mentioned Tsang. That led to Jetpack Cat, who—regardless of being one of the widespread early hero designs at Blizzard—was scrapped as a result of, Kaplan defined, it was "not Overwatch at this level." A gorilla scientist from the moon, nonetheless, was effective.
Listed below are some extra, uh, inventive early hero ideas:
RIP, hockey man. You had been too good for this recreation, or any recreation for that matter—besides maybe NHL Hitz.