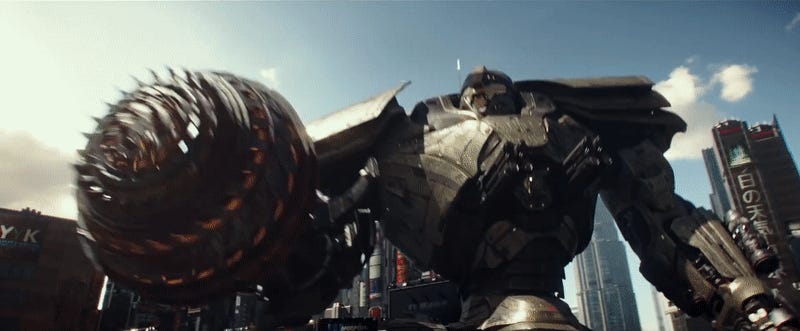 Our initial appearance in the Pacific Rim sequel is here, along with a lot's changed since the first film. There is new pilots and new robots (with crazy new weapons), however there is a recognizable threat: since the Kaiju return to wage war with humankind once more.
The trailer introduces us to Jake Pentecost (John Boyega), the son of Idris Elba's dropped Jaeger pilot Stacker Pentecost, who finds himself at ground zero if the monstrous Kaiju start re-emerging and laying waste to humanity once again. That, of course means its time to bring out the giant robots again, and my word are that they wonderful. Shoulder rockets. Therefore many wrist-mounted chainswords. And did this you near the finish have a giant chunk of doom connected to the own hand?
Yes. Yes it did.
God, I can not wait for this picture. Pacific Rim Uprising hits theatres March 23, 2018.